Rep Development, Accreditation and Recognition
The Education Network Awards!

Though the current situation with Covid-19 is preventing us celebrating in a physical ceremony, that doesn't mean our amazing reps won't get the recognition they deserve. We have instead released a video from our Students' Union Officers announcing the winners! You can see this at the link above, and below is a list of our shortlisted nominees and award winners.
Shortlisted Nominees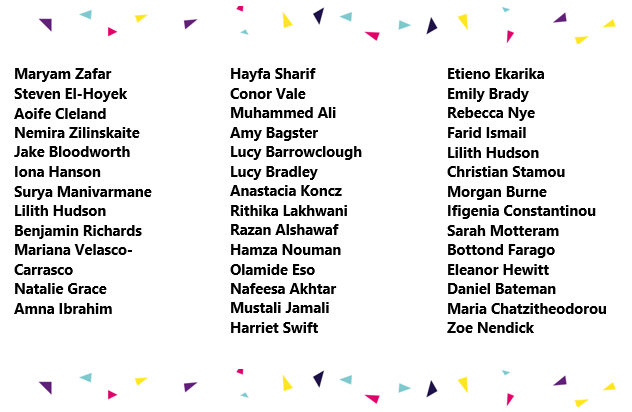 Winners
Missed out and want to be recognised? Go to Faculty Achievements and make a submission, we want to share the amazing work you have all done this year.
---
Please note, Academic Rep Accreditation is closed for this academic year and will re-open in September 2020. The below information has been left for reference.
Academic Rep Accreditation
As a part of the Education Network- you are eligible to take part in our Nottingham Advantage Award Module! This is a new module that is launching this academic year, designed to reward reps that want to go above and beyond in their role for their hard work! We know, that students' often get involved in lots of extra activities as reps, so why not get more recognition for this?
Do I have to take part?
No! This is entirely optional for reps, so you don't have to take part if you don't want to. This was designed to support your employability and aid your development as a rep, giving you lots of extra opportunities throughout the Academic year, so if you're unsure if it's for you, just drop us an email with your questions and we'd be happy to give you more information!
If I'm taking part, what next?
You can find all the information you need to participcate in the NAA module on the Education Network Module on Moodle!
Can't find what you're looking for?
Get in touch with us if you think there is something missing, or if you have a question you can't find the answer to.