Our Sponsors
With 27 offices in 16 countries and a number of referral relationships, we offer the reach and insight of a global network, combined with the knowledge and understanding of local markets. Our 400 partners and further 1300 lawyers work across 10 different time zones, responding to our clients wherever and whenever they need us.
Our clients are at the heart of our thinking, our ambition is to be our clients' most incisive partner. We are able to achieve this by striving to be at the forefront of legal technology innovation with initiatives such as Ashurst Advance.
You will see we have a prestigious client base, with whom we build strong partnerships working closely together on large and complex multi-jurisdictional transactions to deliver insightful commercial solutions. Our global reach provides opportunities for our people to work in numerous jurisdictions with leading international organisations across the world.
At Ashurst, you will work as part of a team of high calibre individuals operating in a stimulating environment. We are creative, innovative and agile thinkers always looking for new and better ways of doing things.
You will enjoy an inclusive culture which genuinely values the breadth of individual perspectives and contributions that we gain from having a diverse workforce. As part of a truly collaborative team working in partnership together with openness and respect across offices, geographies and specialisms, we support each other to achieve great things for our clients. We take exactly the same approach with our people: we're interested in understanding each other, finding new and better ways to bring out each individual's talents, and simply enjoying the interaction with other high-calibre, down-to-earth people. It's a strong, shared culture that will enable you to apply your intellect, develop yourself and thrive as an international lawyer. Working this way we will achieve our goals to be the best advisor and an exceptional place to work.
We need to unlock the potential in all our children – not just some. If we don't, we fail the next generation. We develop the inspiring teachers and leaders who will make it happen and who are determined to make a difference where it's needed the most. Schools do an amazing job in tough conditions. We're on the side of the schools facing the biggest challenges. We are supporting them to make three things happen:
Great teachers
Brilliant leaders
Thriving schools
Not only do we have a Times Top 100 graduate programme, we also run our Insights programmes for undergraduates - a chance to gain real classroom experience and leadership skills before graduation.
Join a ten thousand strong network building a fair education for all.
Eversheds Sutherland is one of the world's largest full-service law firms operating as one team, across Europe, the US, Africa, Asia and the Middle East. Recognised as the leading innovators in the legal sector, we provide new legal and business solutions to meet the needs of our clients. Eversheds Sutherland is about consistently delivering great service whenever our clients need it.
Our people share a distinctive culture which has deep client relationships at its core. Whether providing advice which is complex or straightforward, multi-national or local, an attitude of delivering only the very best underscores everything we do.
We are committed to finding and developing talented legal graduates interested in becoming a solicitor. Our people are valued for their drive and legal expertise but also for their business advice too. We develop the same qualities in our trainees. With a structured solicitor training programme, our legal training contracts and graduate jobs allow you to establish the skills you need to achieve your aspirations.
The training programme allows you to focus your technical skills in each of the various practice groups as you rotate through four six-month seats. You will also take part in a full programme of personal and commercial development skills training too, including finance and business, communication, presenting, business writing, client care, professional standards and advocacy. From trainee to fully qualified solicitor, Eversheds Sutherland offer an environment for a highly rewarding legal career with unbounded opportunities for progression.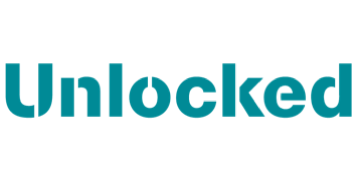 Unlocked Graduates is creating a generation of future leaders who are changing how we think about prisons and prisoners. Serving as a frontline prison officer as part of a unique two-year programme, you'll focus on rehabilitation and addressing the damage of reoffending.
Supporting you every step of the way, our training and mentoring will help you become an inspirational leader. The skills and experience you'll gain will make you stand out from any crowd, including work experience at a choice of over a 100 organisations, including the civil service, PwC and Clifford Chance. Our bespoke, fully-funded Master's degree will challenge you to reform the system from the inside.
Reoffending is a blight on the UK. It wastes potential, fractures families and harms communities. It costs us billions of pounds every year. But with the right people, it can be prevented. Are you one of them?
"At Google we're looking for people who can think at scale and bring real world acumen to solving some of the world 's knottiest problems. Unlocked is a scheme which provides graduates with the knowledge, skills and experience to do just this."
- AMANDA TIMBERG, HEAD OF TALENT AND OUT REACH PROGRAMS, GOOGLE
Founded in 1998, Manchester based Potter Rees Dolan is a niche firm of catastrophic injury solicitors providing high-quality legal services for individuals who have sustained a serious injury or live with a disability.
We are renowned for our particular expertise in complex brain and spinal injury cases, as well as birth injuries, amputation, serious orthopaedic injuries and CICA claims. Commended by the Legal 500 and the Chambers Guide as one of the best Personal Injury and Clinical Negligence firms in the North West, we also featured in the Times Best Law Firms list for 2019.
We have a strong, firm-wide ethos for providing expert legal advice, delivering the best client care and going that extra mile for our clients, which has resulted in some significant awards. By assisting with rehabilitation, purchasing and adapting properties, organising care packages and sourcing the most up to date technical aids, our solicitors work closely with clients and their families to help give them the best possible future and quality of life.
We are aware of the community advice sector and Legal Aid cuts over recent years, and that very few firms of solicitors offer services in relation to this complicated area of law. Our lead Welfare Benefits advisor is a qualified solicitor, who has worked in the Welfare Law field since the late 1980s. He was previously one of the national panel of 9 Legal Services Commission Peer Reviewer consultants, with joint responsibility for the 'Improving Your Quality' publication for advice providers.
The firm is especially conscious of disability-related matters, including difficulties which can arise regarding brain injury and hidden disability issues for claiming benefits. Our advisor works closely with national charity for brain injury survivors, Headway, and provides a substantial pro bono service which extends to referrals for benefit appeals (ESA / PIP). He has also assisted with drafting of resource materials.
Other major pro bono work initiatives have included work for linked charities, including SIA, BASIC, ACSIL, The Brain Charity and many local Headway groups. We receive exceptional feedback regarding the level of commitment and quality regarding this service. Pro bono assistance is also provided to all referrals via our Legal Advice Surgery, operated at the regional Brain Injury Centre by the firm at the invitation of the NHS.
UniLife (AKA Campus Nottingham) is an events company based in Nottingham City centre, specialising in tailored, bespoke events for university student groups. We are founded from a collaboration between two companies, UniLife and Nottingham Bespoke Events (NBE). UniLife creates bespoke international and domestic trips for student groups. NBE is a leading entertainments based company that has been running for a decade. Together, Campus has a fantastic scope to provide students with the best personable event experience to change their university Life.
Freshfields is one of the world's oldest and most successful international law firms. We have a long-standing track record of successfully supporting the world's leading national and multinational corporations, financial institutions and governments on their business-critical mandates, wherever and whenever they arise. Whether it's entering new markets, defending corporate reputation or managing multijurisdictional regulation, we are renowned for breaking new legal ground to help clients go further.
At Freshfields you can have a positive impact through pro bono work promoting access to justice and access to opportunity. We take our pro bono work seriously, and we expect you to, too. Internally, we don't distinguish between pro bono and other client work: we were the first major law firm in the UK to count our pro bono hours as client hours for all internal purposes.
Our award-winning pro bono work is focused on supporting the legal rights of our target groups. Last year we gave nearly 51,000 hours of pro bono advice to over 280 clients, from individual victims of human trafficking to some of the world's largest charities.
You'll be using your specialist legal expertise to help charities which work to promote the rights of our target groups. Often, these charities face the same legal challenges as our paying clients. For example, we have advised Save the Children around the world on dozens of mandates, including managing its risk in the developing world.
At other times you might be providing advice or representation direct to individuals. We build on the experience and connections we gain from this work to act on strategic mandates that bring about systemic change. In London and the US we act directly for victims of human trafficking, who are referred to us by NGOs such as the Anti Trafficking and Labour Exploitation Unit (ATLEU). We also send volunteers to several legal clinics, including at the Tower Hamlets Law Centre, an advice service providing a diagnostic drop-in centre for housing-related legal queries. We have supported this clinic for over 40 years; one of – if not the – oldest pro bono relationships in the UK.
Last year we gave nearly 51,000 hours of pro bono advice to over 280 clients.
Can't find what you're looking for?
Get in touch with us if you think there is something missing, or if you have a question you can't find the answer to.